Where Concussions Happen
Concussions, where do they happen? Try EVERYWHERE.  As you can see in the chart 380,000 are from sports related injuries compared to 3.5 million concussions from all other causes. It's important that we learn how to make the environments that our kids in safer. As well as knowing how to care for them if they are to experience a concussion.  
Many people think, what about sub concussions? Well that's science fiction. There is NO scientific definition for it and NO scientific paper to verify the definition; however there are plenty of science papers that talk about how the word sub concussion is poorly defined, misleading and yet to accomplish even the basic steps of science. You can click here to read how it's inconsistently used and poorly defined.
Below are the real numbers that the media and doctors don't want you to see relating to the number of concussions in sports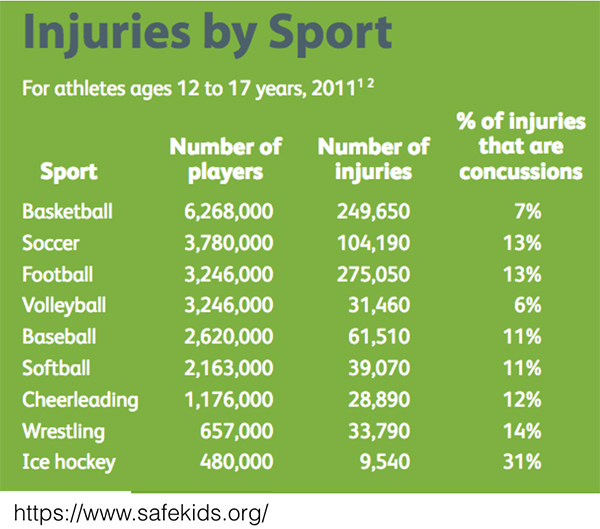 For information on purchasing Brainwashed the Book please select a link below: